Choose your sport and rental shop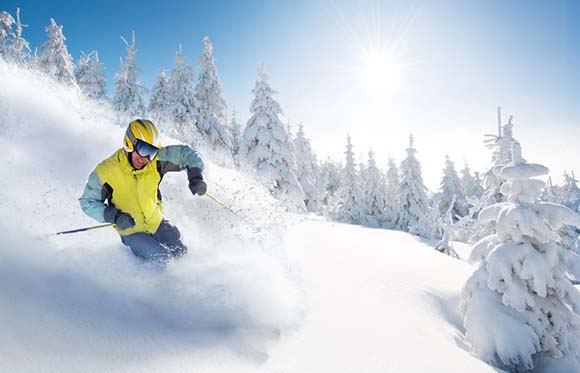 There are 3 ski rental shops in Corvara in Badia
Book the equipment to play your favorite winter sports: ski, snowboard, ski touring, nordic ski ed much more!
See what people who have been here are thinking:
Lovely resort with good access to Sella Ronda and Marmolada

Corvara is a beautiful place, with everything you need on the doorstep. Most hotels are within walking distance of the 2 gondolas (Boe and Borest) and the chairlift (Costes dal Ega) or a short shuttle ride away. The town has a few restaurants, including a Michelin star one, plus a lovely cocktail bar (L'Got) and fun apres ski at L'Murin, right at the bottom of piste No. 5 in town. The skiing in the immediate area of Corvara and Colfosco is perfect for beginners and intermediates, with extensive blue pistes and some reds, providing almost endless options for different routes each day. Corvara is also linked to the Sella Ronda and Hidden Valley if you're more experienced and fancy an adventure, or you can just ski to Arabba or Selva for lunch. This is the best ski area I've ever been to for its variety and expansiveness, plus everywhere you go, you get a warm Italian welcome and amazing food!

We love the atmosphere, the people and the scenery in the Dolomites. The slopes are very well maintained. Pity that the southern part of the Alps always lack the amount of snow that the northern regions have. But we will always visit Alto Adige (have done so in the past 12 years), much nicer than France, Switzerland or Austria.

Fabulous as always. We have visited regularly over the last 10 years and just love being able to wander far and wide. We frequently ski all day and never ski the same slope twice.

Great variety of skiing with lots of 'joined-up' areas easily available.

Esperienza positiva: servizio puntuale e preciso con modelli per tutte le esigenze. Disponibilità e cortesia la fanno da padrone. Grazie

First time in the Dolomites and will be returning to this beautiful place.

The ski area was excellent. Despite the lack of snow low down, at resort level, the pistes were in great condition. The staff work very hard overnight to ensure the pistes are ready for each new day, whatever the weather. The ski area is massive and can't be covered in one week! We need to return to experience some more!

Great snow and beautiful location

Lo Ski resort è adatto a ogni livello di sciatore, i servizi offerti sono i più ampi e per gli impianti, la preparazione delle piste e i rifugi sulle piste siamo al top in Italia.

stayed at col alto hotel ( next door to ski hire shop ) . can honestly say it is the best hotel i have ever stayed in on a ski holiday , and i have stayed in numerous . accommodation was excellent . cuisine was unbelievably good . courtesy service to lifts . gabrielli ( the driver ) was extremely efficient . never waited more than 4 minutes for bus to arrive . the lifts all in excellent conditions . pistes were in very good condition . all in all an excellent holiday . the foregoing is the unanimous opinion of our 6 person party .

Diversity of terrain was great. Need ropes at some lifts to organise queues in an orderly fashion rather than it just being a free for all

Un paradiso per lo sciatore di qualsiasi livello

ottima località, adatta a sciatori di tutti i livelli, comprese le famiglie con bambini piccoli, ma sicuramente adatta a sciatori appasionati e tecnici, che possono divertirsi a sciare ogni giorno su piste diverse che impegnano la loro abilità tecnica. di ottimo livello anche i ristoranti.

Huge ski area with good lifts so limited queuing. Pistes very well maintained. Excellent mountain restaurants and good value too.

Dolomiti Superski - always a pleasure!

Without doubt the best place I have ever skied. Given the relative lack of snow, the pistes were in fantastic condition, the resort brilliantly links to other ski areas such as the Marmalada glacier, Arabba and Val Gardena in a few lifts not to mention Corvara itself sitting on the Sellaronda circuit. Probably the best place for beginner skiers to stay on the Sellaronda but advanced skiers certainly shouldn't be put off. Brilliant skiing location.

The ski resort is in a good location but it is a bit small so there are not that many restaurants for dinner, i would suggest you go prepared and book in advance.

Val Badia sempre eccellente.

Das Ski-Gebiet ist wirklich klasse, weitläufig und die Pisten sind bestens gepflegt ..... OK , wenn es wärmer wird ist es ab nachmittags eben etwas zerfahren. Schöne Hütten, vernünftige Preise und wer ISchgl nicht braucht .... fühlt sich hier wohl.

Whatever the snow report, Corvara and area manage to groom the slopes well. Good variety of skiing for all abilities.

The overall conditions were amazing for a weak winter with little natural snow fall. The number of lodges with wonderful food was also a big surprise, as were the number of new, high quality lifts.

This resort is fantastic....skiing was great, bars and restaurants well priced. We will be back

Extensive skiing, and plenty of food and drink stops. Even when there is not much snowfall, the resort is equipped to provide sufficient skiing on piste. Corvara is a lovely village too!

Ski resort was excellent - we were a party of intermediates ranging from 'timid' to 'happy to ski blacks' and we all found skiing to enjoy. Snow making made up for lack of 'real' snow.

Corvara is a well equipped ski resort and well placed on the Sella Ronda.

Corvara is great. Lots of restaurants, great food. Sellaronda is nice, however it is a lot of sitting in skilifts. And it is crowded.

Corvara is our #1 favorite in the world. That's why we keep going back for 34 years now, 15 from the US.

very large, good artificial snow on slopes

Despite the lack of snow we skied every day on perfoectly groomed pistes. Very few were shut so our holiday was perfect. Well done!

Our first time in Corvara and we were very impressed with the scope of the runs with a good covering of snow at the very end of the season. We will be returning.

Enjoyed all the facilities of the resort, even the hospital. All were excellent.

Mycket bra skidåkning stort och varierande. Detta var vårt fjärde år i området, fortfarande hittar vi nya platser att upptäcka.

Beautiful place, great access to slopes ,food much better than in france and good service on all lifts

PANORAMA ESPECTACULAR DIFICULTAD DE PISTAS DE BAJO A MEDIO MUY BUENAS INSTALACIONES/REMONTES NIEVE MUY CORRECTA

We were very lucky to be in Corvara when there was plenty of snow. Pistes well groomed, lots of runs and lifts.

Excellent skiing and general facilities, beautiful scenery

Excellent snow conditions and pistes well groomed every night

Best snow in years (March 5-12, 2016), world class ropeways and ski lifts, never had to wait more than two minutes anywhere, also on Sat/Sun, wonderful restaurants across the area, did the green and orange Sella Ronda in less than 4 hours - clearly the best skiing location in the world for any requirement, from families with kids to freeriders!

I had the time of my life. Great skiing, food and lodging! I couldn't be happier.

Moderni, equipaggiati e personale molto disponibile. Ottimo anche il sito online, semplice, intuitivo e diretto. L'unica pecca il costo... ma ne vale il prezzo del servizio

Corvara is just right to ski in and out with the minimal of fuss. It is well signed posted and well laid out. Good shops and restaurants for the skier and guest. A must go to resort.

Corvara is simply one of the best resorts around unless you are a black run fanatic but for beginners and intermediates I don't think it can be bettered. The links to other resorts are also very easy and well signposted and, even though I have been coming to this area for several years now I am still finding new challenges

Ok. the nature is excellent. nice slopes. good restaurants .... lifts seems to be in some cases very slow and sometimes we missed windshields.

Very helpful staff, was a bit dissapointed in the choice of skis to be honest. But we were there on a Sunday

Super Ski Gebiet, schöne Pisten für alle, die diesen Sport lieben.

Amazing variety of pistes, all levels of skier catered for. The pistes were in excellent condition and there were few - if any, queues for lifts. One of our party sustained a small accident on the piste and was immediately attended to by the police and transported down on the skidoo. There were a large number of restaurants in the mountains and we were spoiled for choice during the day. The town of Corvara provided all the amenities we needed eg cafe's restaurants, post office, bank, doctors, pharmacy, bars and shops. We would definitely go to Corvara again as it has been our best skiing experience in over 30 years of winter holidays.

The skiing and scenery around Corvara is excellent and I will definitely be back to do some more exploring

So good we booked to go back next year when we were still there !!

Lots and lots of skiing for every standard. The Dolomite ski area is so big you can't even make a dent in it if you're there for a week.

Corvara is great for touring the Sella Ronda resorts and Alta Badia. We were a mixed ability group and everyone was happy with the range of slopes. The lifts are very well organised so you don't need to ski the same area and touring is easy. The scenery is stunning and you are never very far away from great food which is very reasonably priced. This is my third visit and I love it!

Fabulous we loved the ski resort and we will be back.

Alta Badia, is a fully self contained resort and some skiers never need to leave this area. It is part of the stupendous Superski Dolomiti a huge and truly fantastic ski area. Best in the world!!

Very beautiful, fantastic choice of ski lifts and wonderful Refugios!

Artificial snow in January was amazingly good.Timid skiers should also try the Colfosco ski runs but plenty of easy runs in main area accessed by Col Alto gondola.

Great pistes,well groomed and many miles to travel.

Great snow all day (man made). Lots of great blue and red. Some black. Lots of places to go

Cortesia e prontezza dello staff.

Hidden gem of a ski area, so glad most Brits aren't aware of it and flock to France as the skiing here is great, no queues and prices reasonable.
Ski rentals in Ski rentals in Corvara in Badia
Do you own a rental shop in Corvara in Badia?
More info
+
Contact us!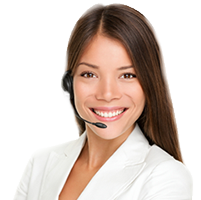 Thank you! Your message was successfully sent