Choose your sport and rental shop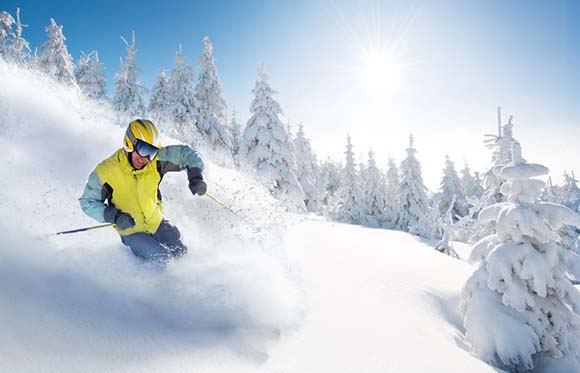 There are 3 ski rental shops in Corvara in Badia
Book the equipment to play your favorite winter sports: ski, snowboard, ski touring, nordic ski ed much more!
See what people who have been here are thinking:
Nice relaxed atmosphere makes a good Base for wider area with lots of food slopes locally

Corvara is a pleasant little town and an ideal base from which to explore the huge Sella Ronda area. We were staying in a chalet but for those wishing to eat out there are plenty of restaurants. Not much nightlife but that was not a problem to us as we went to ski, not to party. Lift system is excellent. Very few queues, even at the weekend. We would certainly recommend the resort to other skiers.

A wonderful and beautiful place to explore the Dolomites from with an abundance of activities for everyone.

Not good for nightlife, but ideal place to enjoy the skiing. First day on the plateau, then off to Santa Croce if low cloud, or first lifts for Ortesei, Alba, Hidden Valley, Marmalada or just an orange Stella Rhonda with a thick hot chocolate and late afternoon play at Colfosco on the way back.

I loved Corvara but did not spend much time in the village itself as our Colletts chalet was a long way out of the Centre and the excellent facilities meant we did not need to venture out apart from ski-ing which was totally brilliant!

Beautiful place, great gateway to ski the Dolomites, good choice of restaurants and South Tyrol food. Definitely a place to come back to

I made a special connection in Corvara with a special "Super Cool" guy, a local born and bred, an entrepreneur and explorer so I am grateful for his time and his hospitality. If I can have a way to say thank you to anyone who works in Corvara or cares about the town I will. This was my second trip to Corvara thus its obvious that I must have liked something about it enough to come back. #1, On an active vacation time is precious and towns' slope side location is a time saver. There is so much to see and do and being based out of the Kostner shop and the Posta Zirm was perfecto! I come from a small dramatically beautiful ski town in Colorado called Telluride. So Corvara feels like home. #2. Yet, because its been populated for so many, many more generations and it has been removed from mainstream influences the people of Corvara are another special feature there. There is a subdued spirit of camaraderie and mutual respect and support evident once you do a bout of shopping in town or dining out. They look out for one another. As a visitor you just sort of get to get caught up in this wave of acceptance and well-meaningness. Again, I am from a small town so this is what I am accustomed too yet not at this heightened level. It is the cheeriness at the hotel, the "with pleasure" attitude at a service such as a massage or at a shop that if your "listening" you'll get a whiff of. What I definitely am not accustomed to as a US citizen in general is the connection these mountain folk have with their food sources, their food choices and the preparations. One gets the feeling the spinach is growing in the back yard underneath the snow, the mint is from someone's window sill and the wine was harvested just a valley or two away! This fantasy I don't feel is too far from the truth. They live the farm to table existence that we only talk about. And of course the respect for the food segues into an intent to nourish the body. I don't know maybe I just have Italian ski town-itious! The skiing. OMG, the skiing experience is just really packaged brilliantly and I am sure this is because it is their heritage and birthright. I am a type-A, skiing with male type-A's and productivity, authentic experiences and flow; when things sort of click are essential for us to thrive. We skied for 6-days, all day and everything just sort of clicked into place as we explored miles and miles of terrain. I kept referring to the movie "Avatar".... this is a fantasy world. Breathtaking beauty, excellent grooming on uncrowded super sized wide slopes, long sustained pitches of world class character with cheery service? Bring It On! *Need to mention the level of skiers is many notches above what you experience at US resorts. Again, I noticed the level of self reliance and connection to their mountains is super elevated. I like elevated people! On top of the world class skiing there is the gastronomy element that unites the sport with the surrounding region and its peoples. Pasta drenched in squid ink at St Moritizan or a fresh salad of fris'ee with tuna, pear and chèvre alongside the Pordoi- fantastico! Yes, I am now back home in Colorado on a diet. I did some targeted (type-A) power shopping; and found many unique things :) A handmade leather belt at Sport Tiz that my daughter adores because it have hand made sneakers images on it! After finding this gem of a gift I bumped into Tiz herself (pronounced "Tizza") who is just about as mountain gal as they get. She is the real deal and The Source for anything outdoor-Dolomites related. At Sport Kostner I sought German made Odlo extreme long underwear for chilly days on the race ski hill which I cannot find in the US. A visit thru the Duca di S. Gusto cashmere shop was a find, again. Evidently staying at the Posta Zirm offered me a shoppers discount! And at STYLE, I resisted because my suitcase was maxed, but I found Herno on sale and new brands that reek of one-of-a-kind.

Don't go for first boot offered if it seems a bit small even though staff measure your foot. I went for next size and it was brilliant. I am size 6 and 25.5 was perfect.

Fabulous skiing, plenty of cruisy blues and red runs, and stunning scenery

Friendly, knowledgeable staff with a good range of rental equipment but somewhat limited stock available.

Really great resort. Just the right size to have all that you could want without being to big.

See above in terms of the rental experience.

I picked up in the afternoon the day before my rental started, & the man who assisted me was very helpful & patient. He made sure the boot was a good fit, & really listened about my skiing style before recommending a ski. They were pretty busy when I returned, but they took care of me in a timely manner. Overall great experience.

No problems whatsoever, good service, nice and attentive staff.

Lovely resort with good access to Sella Ronda and Marmolada

Corvara is a beautiful place, with everything you need on the doorstep. Most hotels are within walking distance of the 2 gondolas (Boe and Borest) and the chairlift (Costes dal Ega) or a short shuttle ride away. The town has a few restaurants, including a Michelin star one, plus a lovely cocktail bar (L'Got) and fun apres ski at L'Murin, right at the bottom of piste No. 5 in town. The skiing in the immediate area of Corvara and Colfosco is perfect for beginners and intermediates, with extensive blue pistes and some reds, providing almost endless options for different routes each day. Corvara is also linked to the Sella Ronda and Hidden Valley if you're more experienced and fancy an adventure, or you can just ski to Arabba or Selva for lunch. This is the best ski area I've ever been to for its variety and expansiveness, plus everywhere you go, you get a warm Italian welcome and amazing food!

We love the atmosphere, the people and the scenery in the Dolomites. The slopes are very well maintained. Pity that the southern part of the Alps always lack the amount of snow that the northern regions have. But we will always visit Alto Adige (have done so in the past 12 years), much nicer than France, Switzerland or Austria.

Fabulous as always. We have visited regularly over the last 10 years and just love being able to wander far and wide. We frequently ski all day and never ski the same slope twice.

Great variety of skiing with lots of 'joined-up' areas easily available.

First time in the Dolomites and will be returning to this beautiful place.

The ski area was excellent. Despite the lack of snow low down, at resort level, the pistes were in great condition. The staff work very hard overnight to ensure the pistes are ready for each new day, whatever the weather. The ski area is massive and can't be covered in one week! We need to return to experience some more!

Great snow and beautiful location

stayed at col alto hotel ( next door to ski hire shop ) . can honestly say it is the best hotel i have ever stayed in on a ski holiday , and i have stayed in numerous . accommodation was excellent . cuisine was unbelievably good . courtesy service to lifts . gabrielli ( the driver ) was extremely efficient . never waited more than 4 minutes for bus to arrive . the lifts all in excellent conditions . pistes were in very good condition . all in all an excellent holiday . the foregoing is the unanimous opinion of our 6 person party .

Diversity of terrain was great. Need ropes at some lifts to organise queues in an orderly fashion rather than it just being a free for all

Huge ski area with good lifts so limited queuing. Pistes very well maintained. Excellent mountain restaurants and good value too.

Dolomiti Superski - always a pleasure!

Without doubt the best place I have ever skied. Given the relative lack of snow, the pistes were in fantastic condition, the resort brilliantly links to other ski areas such as the Marmalada glacier, Arabba and Val Gardena in a few lifts not to mention Corvara itself sitting on the Sellaronda circuit. Probably the best place for beginner skiers to stay on the Sellaronda but advanced skiers certainly shouldn't be put off. Brilliant skiing location.

The ski resort is in a good location but it is a bit small so there are not that many restaurants for dinner, i would suggest you go prepared and book in advance.

Whatever the snow report, Corvara and area manage to groom the slopes well. Good variety of skiing for all abilities.

The overall conditions were amazing for a weak winter with little natural snow fall. The number of lodges with wonderful food was also a big surprise, as were the number of new, high quality lifts.

This resort is fantastic....skiing was great, bars and restaurants well priced. We will be back

Extensive skiing, and plenty of food and drink stops. Even when there is not much snowfall, the resort is equipped to provide sufficient skiing on piste. Corvara is a lovely village too!

Ski resort was excellent - we were a party of intermediates ranging from 'timid' to 'happy to ski blacks' and we all found skiing to enjoy. Snow making made up for lack of 'real' snow.

Corvara is a well equipped ski resort and well placed on the Sella Ronda.

Corvara is our #1 favorite in the world. That's why we keep going back for 34 years now, 15 from the US.

very large, good artificial snow on slopes

Despite the lack of snow we skied every day on perfoectly groomed pistes. Very few were shut so our holiday was perfect. Well done!

I have been visiting corvara for over 40 years and it never disappoints. It is the ideal place for true ski lovers. Always renewed facilities, fantastic slopes for every level of skiing.

Corvara is simply amazing. An incomparable ski area in the heart of the Dolomites where you can ski for days and days and don't repeat the same track twice. Corvara with connections to the Superski Dolomites is certainly one of the largest and most impressive places in the world to practice downhill skiing. Corvara is in my heart due to all the great possibilities it offers in the winter, and, if you want, for wonderful opportunities it can offer in the summer.

I've been coming for about 30 years ... what can I say?

Positive experience: punctual and precise service with models for all needs. Availability and courtesy are the masters. Thank you
Ski rentals in Ski rentals in Corvara in Badia
Do you own a rental shop in Corvara in Badia?
More info
+
Contact us!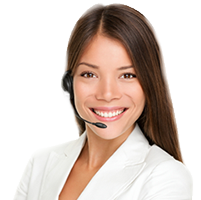 Thank you! Your message was successfully sent